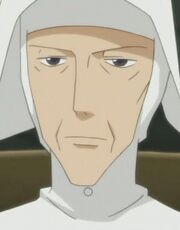 Mother Innocente (aka Mother Prioress) is the head of the Petit-Picpus convent. She strictly follows the rule of men being prohibited from entering the convent, including Javert and his officers, once they realize that Jean Valjean made his way inside the grounds. When the gardener of the convent and friend of Valjean, Fauchelevent, arranges to have Cosette attend school at the convent, Mother Innocente accepts, as Valjean has taken on the alias of Fauchelevent's brother (which would end up being his longest-running alais, lasting until his death).
Ad blocker interference detected!
Wikia is a free-to-use site that makes money from advertising. We have a modified experience for viewers using ad blockers

Wikia is not accessible if you've made further modifications. Remove the custom ad blocker rule(s) and the page will load as expected.